As we begin a new decade at Surfrider Foundation Eastern Long Island, we'd like to reflect on our most impactful year to date, and what a year it's been!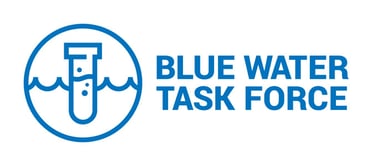 Thanks to our dedicated team of water testing volunteers and our partners, The Blue Water Task force water quality testing program collected 1,377 water samples from 64 beach, pond, ocean and storm water sampling locations on Eastern Long Island (22 in Southampton and 42 in East Hampton), an increase of almost 100 samples and 10 locations compared to the previous year – a testament that our program is growing and remains the go-to source for water quality on the East End.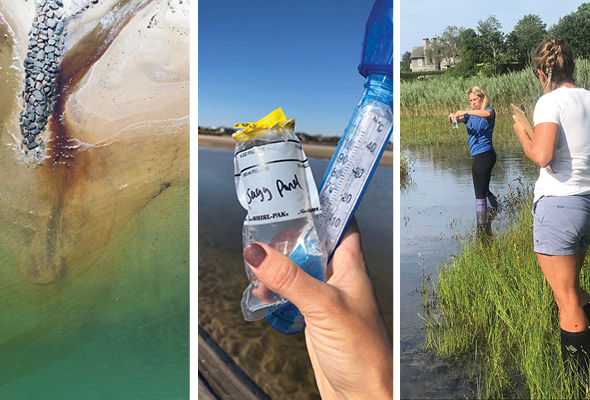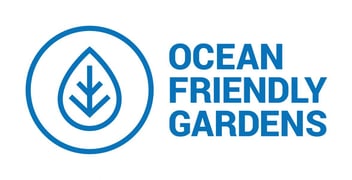 The beautiful East Hampton Village Green Bioswale, planted in 2017 was met with incredible acceptance in our community. This garden is thriving, and actively absorbing and filtering storm water runoff that enters the Village Green.
We are working with Piazza Horticultural, East Hampton Town and Village, the Ladies Village Improvement Society and the East Hampton Garden Club to design and plan our third Bioswale Project, to be installed further up the watershed on the Methodist Lane Green. We are nearing fundraising goals and plan to break ground in the Spring of 2020.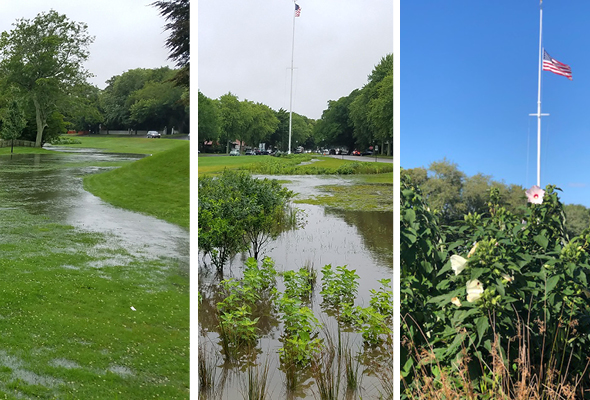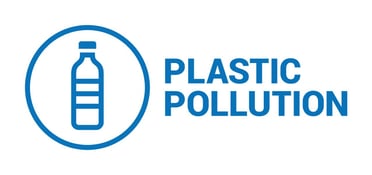 Beach cleanups not only remove litter from the beach, but serve as an education tool for community members to see the impact of litter and plastic waste on our beaches and ocean. Beach Cleanups are the meat and potatoes behind Surfrider's data collection system.
We know that removing trash from the beach is not enough. With help of local and county Government, our chapter made bold moves in 2019 to stop plastic pollution at the source.
At each beach cleanup we hosted this year, volunteers participated in citizen science by collecting data about the types and quantity of trash found on the beach. This data furthers our campaign to reduce the impact of plastic pollution in the ocean. For example, since we began using the beach cleanup database in June of 2017, we have collected 2,048 straws and 774 balloons. Having this data available at our fingertips helps influence the consumer and also makes a great case to advocate for policy changes that will help prevent litter from reaching the beach.
In 2019, over 193 Surfrider Volunteers helped remove over 1,320.lbs of debris from 15 East End beaches.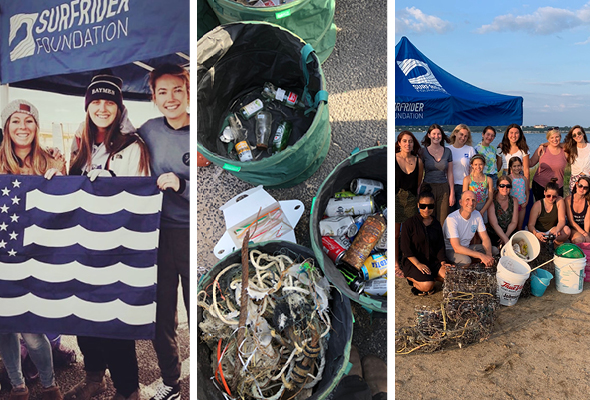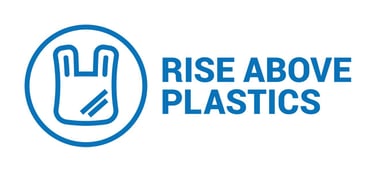 Our chapter has been using beach cleanup data to spur a number of plastics-related campaigns in local town, village and county governments including these 2019 Victories, all of which go into effect on January 1, 2020:
Straws:
Polystyrene Foam:
Balloons: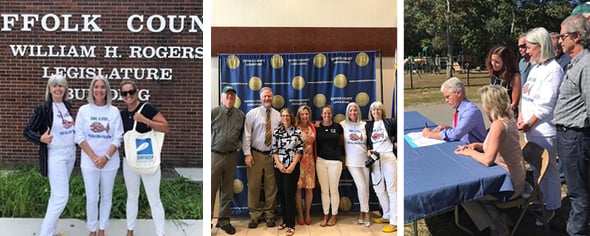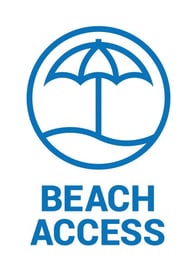 When a decades-old restriction on surfing was reinstated on Southampton Village Beaches during the summer of 2019, our chapter was present to support beach access for the public. The 1977 law made it illegal to surf on certain beaches during certain times and days of the year. Two members of our Executive Committee currently sit on the Surf Committee of Southampton Village with the purpose of assisting the Village in the review of current and future laws and policies regarding recreational surfing and commercial surf lessons at Village beaches.

We continue to oppose any permanent hard structures on our shoreline, as they are known to exacerbate erosion.
In the face of sea level rise and climate change, Sustainable Relocation continues to be the focal point of our dialogue moving forward.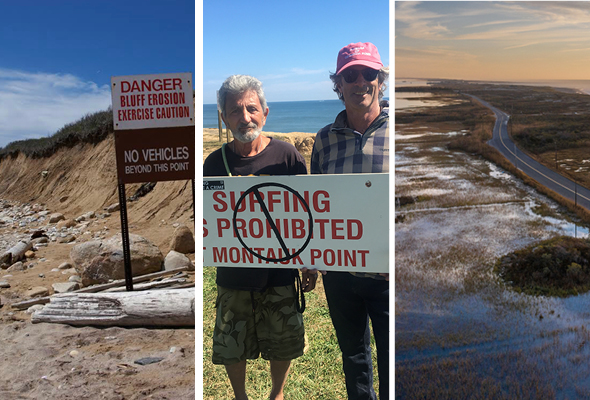 Two of our chapter members attended the 2019 Climate Strike in New York City, demanding action and calling for leaders to take immediate action.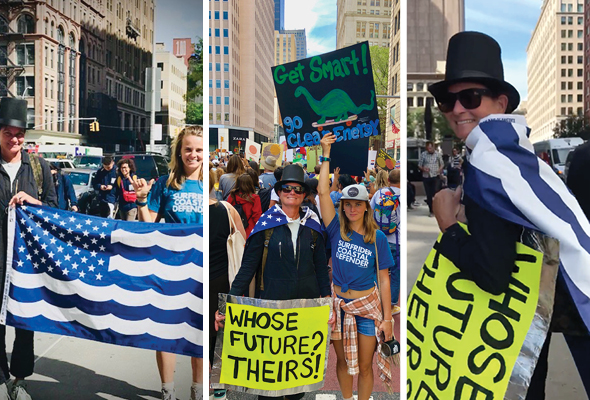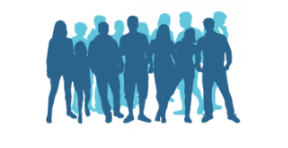 Through education programs in 2019, the Chapter has educated a total of 330 people (287 children and 43 adults) about the impacts of water pollution, the sources we've discovered through BWTF testing and how to become part of the solution. We teamed up with a number of schools and local community groups including East Hampton Middle School, The Ross School, Pierson Middle School, Southampton Elementary School, Hampton Bays Middle and Elementary Schools, Amagansett School, and John Marshall Elementary School.
Surf Movie Night at Guild Hall, East Hampton, is an annual event for our chapter that helps assure our success well into the future. Surf Movie Night in July 2019 also helped our chapter to secure over 82 new memberships, is a great opportunity to discuss local water quality and beach issues with the public and serves as one of our major fundraising events through ticket sales and an outdoor auction.
Four Core Volunteer Trainings helped to train and prepare 40+ Surfrider Volunteers to carry the mission and become ambassadors, take on leadership roles within the Chapter and become more involved in a meaningful way.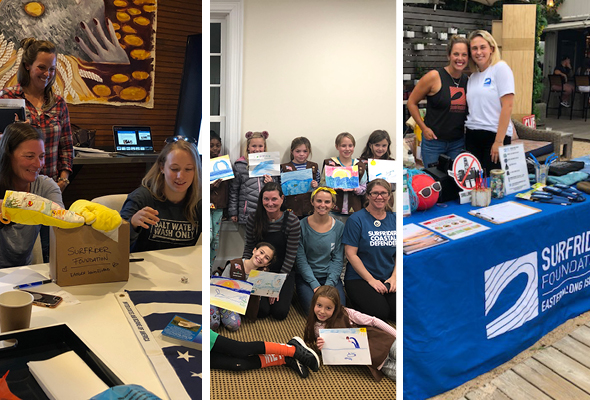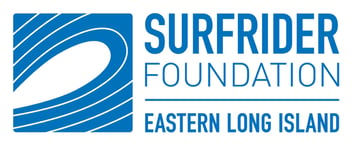 Thank You to the supporters of Surfrider Foundation's Eastern Long Island Chapter. Nothing we do today would be possible without you.
Kate W. Cassidy Foundation
Walrath Family Foundation
Long Island Community Foundation
Southampton Bath and Tennis Club Charitable Fund
Bulgin & Associates
Reilly Architectural
Bridgehampton National Bank
Dave Bofill Marine
Howard and Christina Blaustein
Douglas Elliman Real Estate
Hamptons Surf Company
Guild Hall
Long Island Board of Realtors
Montauk Brewing Company
Grain Surfboards
County Energy Controls
Bates Masi Architect
Long Island Board of Realtors
Peter Sylvester and VitaCoco
Homeslice Pizza
Provisions
Jean Held
Anne Eggert
Mayor Paul Rickenbach Jr.
Remsenburg-Speonk Elementary School Recycling Club
Peter Grealish / Grealish Tree Service
Mr. and Mrs Bruce Fuhrmann
Victoria Ury
Jason Redlus
Jay and Marilyn Levine
Simon and Jessie Howell and Lynn and Lawrence
Our Community of Members and Volunteers